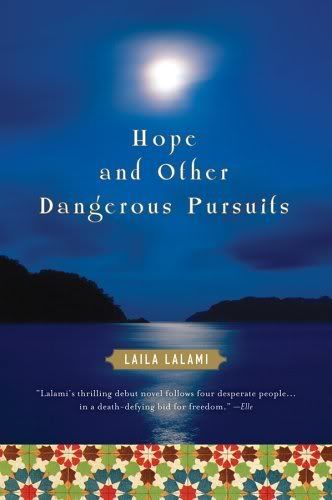 this novel
by moroccan american, laila lalami, follows the story of four moroccans attempting to emigrate from morocco. i loved this book.


lalami used to live in portland and we were lucky enough to get her to do a reading and signing here at olympia a few years ago. she now lives in l.a., a professor at the u.c.l.a., and before that she was in morocco for a year, as a fullbright scholar, working on her second novel.

she also writes one of my favorite lit (and culture and politics) blogs:
http://www.lailalalami.com/blog/

lalami also wrote an important article/review of Ayaan Hirsi Ali's book "Infidel" and Irshad Manji's "The Trouble with Islam Today".

excerpt:
"These days, being a Muslim woman means being saddled with what can only be referred to as the "burden of pity." The feelings of compassion that we Muslim women seem to inspire emanate from very distinct and radically opposed currents: religious extremists of our own faith, and evangelical and secular supporters of empire in the West." full article here

what are your favorite lit blogs?