considering the source, i had very high expectations of this book. the height was merited.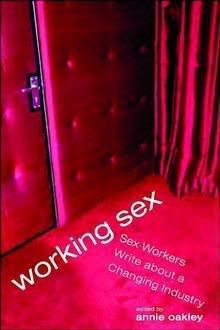 from the introduction by annie oakley:
"Sex workers telling stories, humanizing ourselves through the sharing of experience and insight, punctures the bloated dream of consumption without consequence. It puts a real face on the mythological creatures that are the subject of so much fantasizing and demonizing. It moves us from a weird landscape populated by iconography of people's fears and desires to a tangible, relatable reality; and only from there can we begin to be taken seriously as people deserving of safety, agency, and respect."